In an effort to expand the reach of the Volunteer Action Center and promote community service among University of Arkansas students, the Center for Community Engagement is launching a community service campaign called "Get Your 10." The purpose of "Get Your 10" is to encourage University of Arkansas students to perform at least 10 hours of community service in an academic year. Once a student has reached 10 hours and had them verified through GivePulse, they will become an official member of the Volunteer Action Center. It is our hope that the membership program will increase student engagement in volunteer opportunities and foster a sense of community among students who regularly volunteer.
In order to recognize the contributions to the community made by these VAC members, the Center for Community Engagement recruited corporate partners for the "Get Your 10" campaign. These partners contributed to the campaign in variety of ways, such as offering discounts to VAC members and donating items for VAC member appreciation days. Community service is intrinsically valuable, and our VAC membership perks are a small way of rewarding those who have given to their community.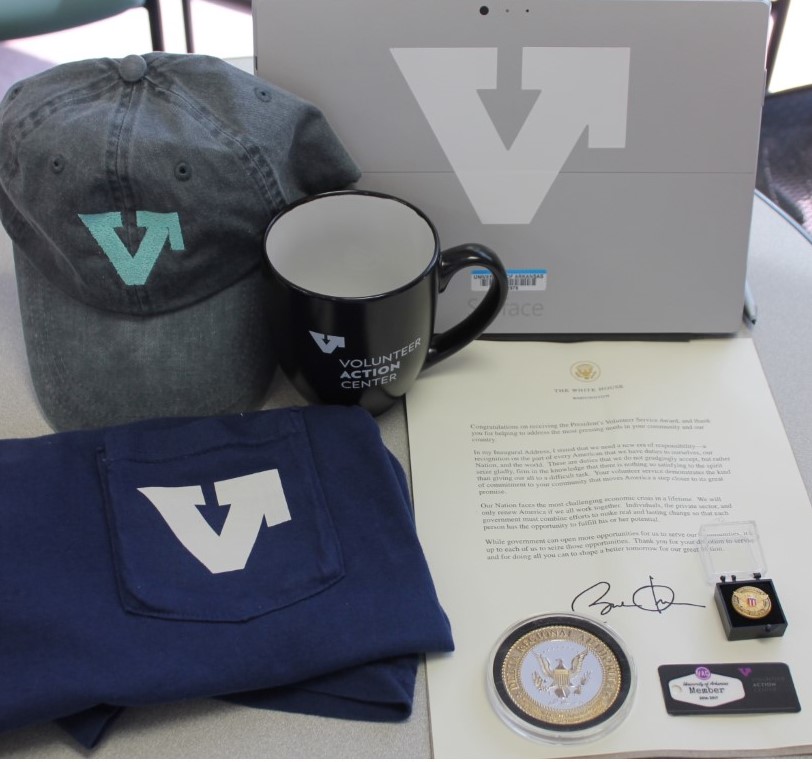 Awards
10 volunteer hours:
Become a VAC member
VAC sticker
Membership perks card
25 volunteer hours:
Center for Community Engagement Award
VAC hat
50 volunteer hours:
Chancellor's Award
VAC t-shirt
75 volunteer hours:
100-174 volunteer hours:
Bronze Presidential Award
175-249 volunteer hours:
Silver Presidential Award
250 + volunteer hours:
NOTE: All volunteer hours must be verified on GivePulse.