VAC Literacy Program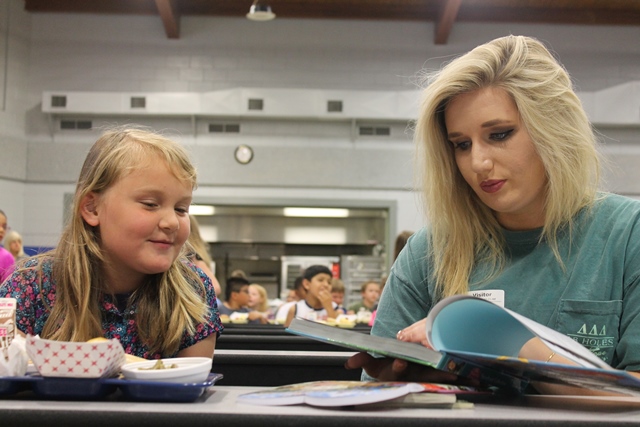 VAC Literacy Program
The goal of the VAC Literacy Program is to foster a love of reading and to improve literacy among grade school students. University of Arkansas volunteers commit to one semester of reading with an elementary student for 90 minutes a week Monday through Thursday. The program takes place at 4 local elementary schools.
The Program
Who?
The VAC program is student- program comprised of: Literacy Committee (Chair, Intern, Logistics Coordinator, Curriculum Coordinator, and FOUR Volunteer coordinators) Lead mentors, Student volunteers.
What?
Volunteers implement weekly programming with literacy resources and activities and assist their student with reading or homework while building a mentor relationship throughout the semester.
When?
Students volunteer one day a week (Monday- Thursday) from 3:00-4:15 pm at a local elementary school [ 2:45pm-4:00pm at Owl Creek] for one semester.
Where?
The program is currently active at 4 Fayetteville elementary locations:
Asbell Elementary
Holcomb Elementary
Washington Elementary
Owl Creek Elementary
---